Posted on Tuesday, March 08, 2022 09:59 AM
March 8, 2022
This year, the Government of Canada's theme for International Women's Day is Women Inspiring Women.
The women of our municipality are a constant source of inspiration. They are business owners, farmers, managers, frontline workers, and stay-at-home mothers. They improve our community with their ideas, involvement, advocacy, and leadership. These women work tirelessly, often behind the scenes, to improve the lives of those around them. I am proud that our municipality...
Posted on Friday, March 04, 2022 04:01 PM
Weather Forecast:
Environment Canada is forecasting milder temperatures and rainfall amounts up to 15 mm by late Sunday.
Environmental Conditions:
Runoff is expected due to forecasted rainfall, warmer temperatures and melting snow. This will lead to increased water levels and flows across the SNC jurisdiction. Ice breakup is also possible.
Risks:
Warmer temperatures, snow melt and rainfall will likely produce higher water levels and possible nuisance flooding in low-lying areas across the jurisdiction....
Posted on Tuesday, February 22, 2022 10:25 AM
February 22, 2022 - Please note that the following are temporarily closed due to flooding.
• Lalonde Road (between Labelle and Rollin)
• Johnston Road (between Russell and Ettyville)
• Du Lac Road (between Maisonneuve and Lalonde)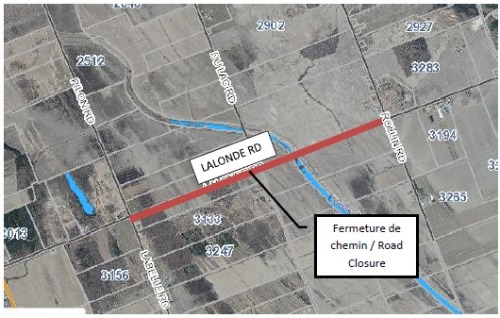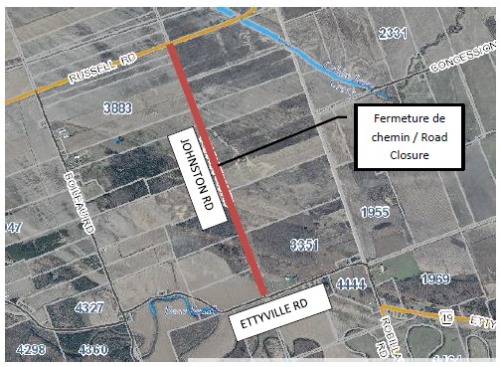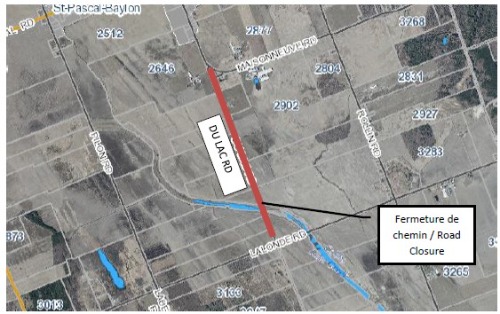 Posted on Monday, January 31, 2022 03:28 PM
Monday, January 31, 2022 - The City of Clarence-Rockland is proud to contribute to the cultural pursuits of its population through its Arts and Culture Financial Assistance Program. The L'Amicale Belle-Rive Club received a financial contribution of $630 to help cover some of the costs of their line dancing program at the Clarence Creek Arena community hall. In the photo, Mayor Mario Zanth is with Laurent Saumure, President of the Club l'Amicale Belle-Rive and Claire Vézina, responsible for the...
Posted on Monday, January 17, 2022 03:38 PM
January 17 - 2022 - Please note that the landfill site will reopen on Tuesday, January 18 at 8:30 am.