Posted on Wednesday, May 25, 2022 04:28 PM
Reports indicate that the City of Clarence-Rockland was one of the hardest hit areas by the storm of May 22, 2022. Each and everyone of our residents have been affected in some way. We continue to ask our residents to share this information with friends, family and neighbours who may still have limited access to communications.
Landfill Site
The landfill site on Lalonde Road in Bourget is open free of charge from 8:00 am to 6:00 pm until further notice, for all types of waste including trees,...
Posted on Tuesday, May 24, 2022 11:52 AM
Communications
If you have any questions about the City's services, please call the Client Service Centre, Monday to Friday between 8:30 am and 4:30 pm. The number is 613-446-6022 and dial 0 immediately.
Residents can call 211 for information on government and local community-based health and social services.
Please reserve the use of 911 to situations where there is risk to public safety and life-threatening emergencies.
Please check on your neighbours and share this information with them.
Emergency...
Posted on Sunday, May 22, 2022 06:22 AM
CLARENCE-ROCKLAND – May 21, 2022 – The City of Clarence-Rockland has declared a state of emergency due to the severe weather event that occurred on its territory earlier today.
For everyone's safety, we are asking people to stay home due to the large amount of debris on the streets. The Clarence Creek Arena is now open and is welcoming people who need shelter.
In case of an emergency, please call 911. If you need additional information, please call 211.
Posted on Saturday, May 21, 2022 11:07 PM
Update 11:00pm - This is a reminder that the Clarence Creek Arena has been opened as an emergency shelter. Cots will be available soon for residents who need rest and temporary shelter. Residents may also go to this location for drinking water. Please bring your own containers.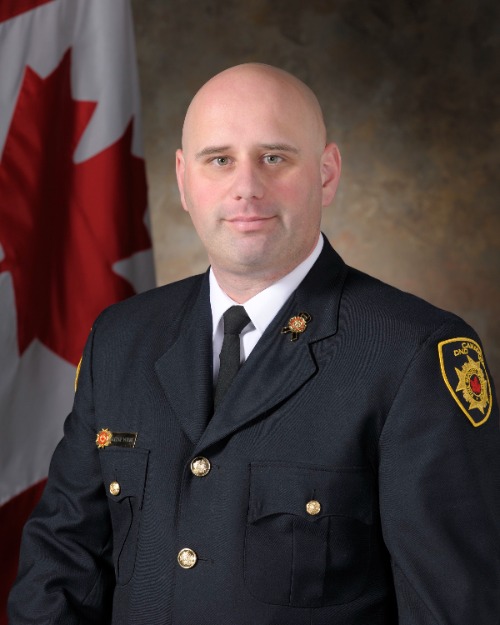 Posted on Friday, May 20, 2022 10:24 AM
Pierre Voisine assumes, as of today, the position of Acting Chief Administrative Officer of the City of Clarence-Rockland, following the retirement of Mrs. Helen Collier. Mr. Voisine had been the City's Director of Protection since June 2020 and has significant public service management experience.
The City of Clarence-Rockland is currently recruiting for the position of Chief Administrative Officer.