Posted on Saturday, May 21, 2022 11:07 PM
Update 11:00pm - This is a reminder that the Clarence Creek Arena has been opened as an emergency shelter. Cots will be available soon for residents who need rest and temporary shelter. Residents may also go to this location for drinking water. Please bring your own containers.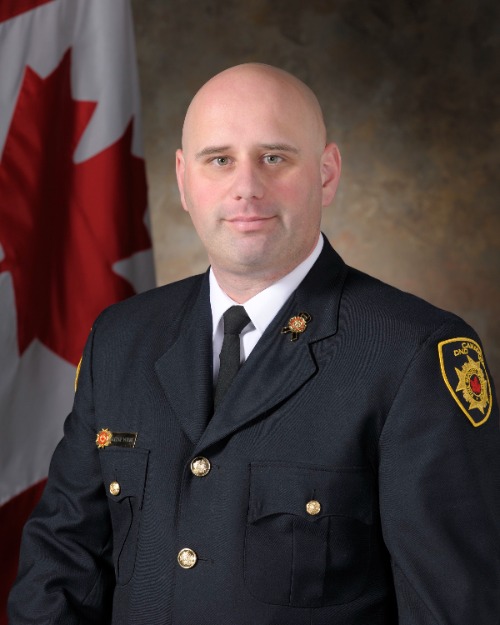 Posted on Friday, May 20, 2022 10:24 AM
Pierre Voisine assumes, as of today, the position of Acting Chief Administrative Officer of the City of Clarence-Rockland, following the retirement of Mrs. Helen Collier. Mr. Voisine had been the City's Director of Protection since June 2020 and has significant public service management experience.
The City of Clarence-Rockland is currently recruiting for the position of Chief Administrative Officer.
Posted on Tuesday, May 17, 2022 03:59 PM
Weather Forecast:
A Water Safety Statement is being issued based on Environment Canada's latest forecast that calls for additional rain this week, totaling up to 25 mm by Sunday, May 21st, in areas across the SNC jurisdiction.
Environmental Conditions:
Water levels and flows are elevated from recent rainfall. Intense periods of rainfall could lead to slippery conditions and rapid increases in water levels and flows.
Risks:
All local watercourses should be considered dangerous due to slippery...
Posted on Tuesday, May 17, 2022 09:21 AM
CLARENCE-ROCKLAND - May 17, 2022 - The City of Clarence-Rockland's Municipal Council has agreed by resolution on May 16, 2022, to take over the management of the Clarence-Rockland Arena, located at 8710 County Road 17 in Rockland. Opened since 2011, the municipal arena has been managed by the CIH Academy since its inception. The transfer of management will take place on August 1, 2022.
"In the early 2000's, Mr. Robert Bourdeau envisioned a hockey academy with professional facilities that would receive...
Posted on Thursday, April 28, 2022 10:52 AM
April 28, 2022
On this National Day of Mourning, I would like to invite the residents of Clarence-Rockland to remember the people who have lost their lives, been injured, or became ill at work. No one should leave home in the morning to go to work, and not return because of an incident or accident.
The most recent statistics from the Association of Workers' Compensation Boards of Canada show that in 2019, there were 925 workplace deaths in Canada. Among those who died were 29 young people between the...