Wondering why you have low water pressure?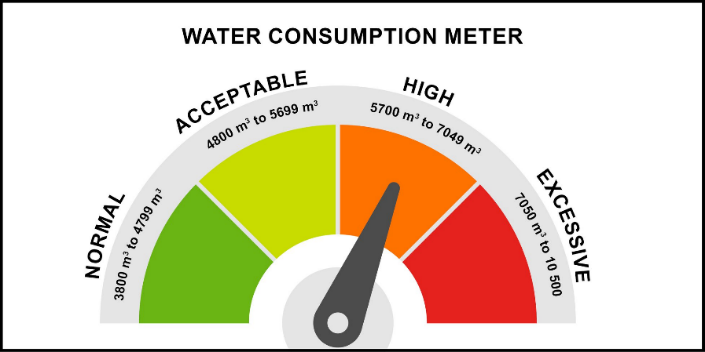 It is because of the outdoor over use of drinking water
Clarence-Rockland – June 2, 2021 – Residents connected to the municipality's water system are again asked to limit their outside water usage and to follow the water restrictions in place. In the past few days, the Water Treatment Plant in Rockland treated and distributed the following quantity of drinking water:
Saturday, May 29: 6,800 m3
Sunday, May 30: 5,900 m3
Monday, May 31: 6,900 m3
The meter below shows that according to the water consumption of the past few days, the City of Clarence-Rockland is in orange level. This higher than normal demand creates a strain on the Rockland Water Treatment Plant, where it cannot maintain the proper water level for distribution. This could result in not having enough water to fight a fire. Due to the current situation, the City could soon issue a ban in the coming days if the situation does not improve.
In order to bring the City's water consumption to normal level, we are asking residents to respect the restrictions in effect.
For addresses with an odd civic number
Tuesday, Thursday and Saturday, between 7:00 and 9:00 am and 7:00 and 9:00 pm;
For addresses with an even civic number
Monday, Wednesday and Friday, between 7:00 and 9:00 am as well as 7:00 and 9:00 pm;
These restrictions, necessary for water conservation, are in effect until September 30th. Manual watering is permitted at all times. Any person who fails to comply to these restrictions is liable to a fine of $150.
For information
Julie Chartrand
Communications Officer
Jchartrand@clarence-rockland.com